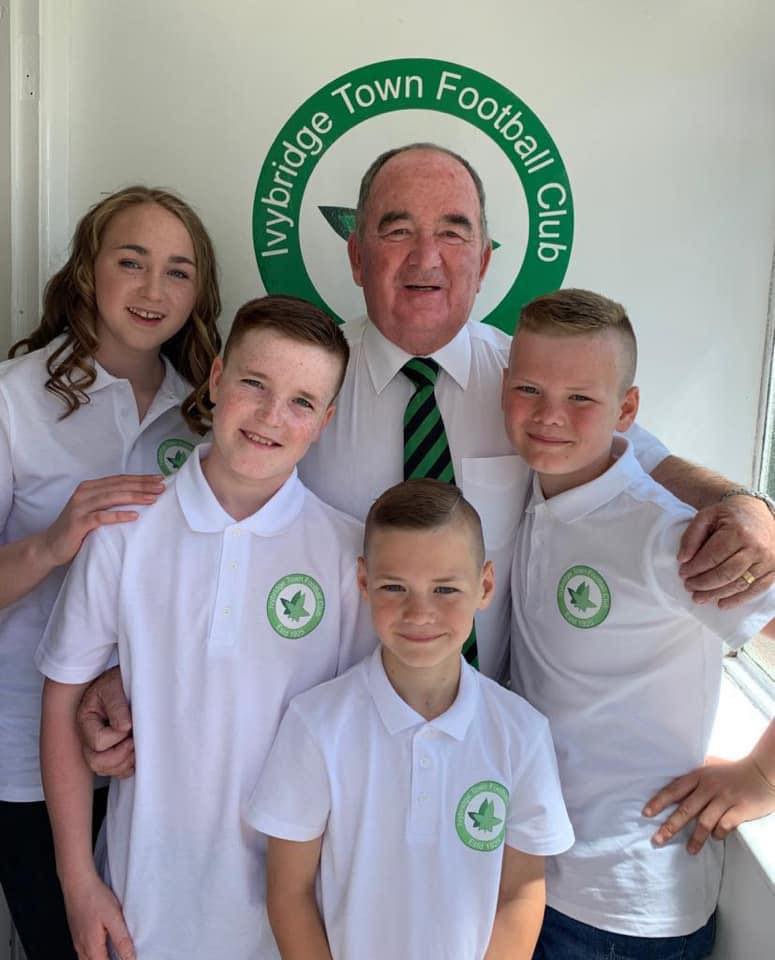 Brian Howard - FA Long Service Award
A huge well done to Brian Howard of Ivybridge, who received several awards for his brilliant services to grassroots football
Brian has been awarded with the FA Long Service Award, 50 Years in Football Award, and an Order of Merit from the FA.
He's been involved with Ivybridge Town for 44 years, and is a true grassroots hero.
Here is a summary of his journey in football:
Brian started his service to football in 1967 by becoming the player manager of Honicknowle Youth Club in Plymouth at the age of 18 years old. A role that expanded after a short time to Team Secretary.
He then decided in the early 70'S to start a new team at the Crownhill Royal British Legion and undertook the role of Player, Manager, and Team Secretary, where he set the club on a sound footing, he clearly had an appetite to be involved in all aspects of the club. In 1977 Brian joined Ivybridge Town FC in and has been with the club for the last 44 years!
There a few, if any, jobs that Brian hasn't undertaken. He started as the player manager of the 2nd team and after winning promotion on his first season, to Plymouth & District Premier Division he was asked to take on the first team. Brian then managed the first team for 35 years.
In that time, he led them to win the Devon League (breaking a number of league records in the process), two Throgmorton League Cups, and, two Devon Premier Cup Finals.
Outside of amateur football, Brian's passion for the game extended into his professional career as a school teacher where he was the Manager of Plymouth School Boys for 25 years.
During his time with Plymouth Schools, he led them to two quarter finals, two semi-finals and one final of the National Schools Competition.
His team won the Final of the National Schools Competition 2003 with the U15's, against Colchester.
Brian is the lifeblood of Ivybridge Town Football Club and has been the single consistent figure over the last 44 years. He has stuck with the club through thick and thin. He remains in post today as the Club's General Manager and is heavily involved in the daily running of the club as a whole, which now boasts 3 senior teams and 11 youth teams from under 5 to under 18.
You will find him at the club almost every day carrying out the chores that volunteers throughout the game do to keep our grassroots football thriving.
It would be hard to come across anyone who knows Brian, whether it be from on or off the pitch, who wouldn't hold him in the highest esteem, and with the utmost respect.
He is a fine ambassador for our game.